Running with the Demon
---
It is the beginning of the hottest July in decades, and two men have come to Hopewell, Illinois. One is not human, a dark servant of the Void, who will use the anger and frustration of the community to achieve a terrible secret goal. The other is John Ross, a Knight of the Word. While he sleeps, he lives in the hell the world will become if he fails to change its course on waking. John Ross has been given the ability to see the future. But does he have the power to change it? At stake is the soul of a fourteen-year-old girl and the lives of the people of Hopewell. And that's just the beginning. This Fourth of July, while friends and families picnic in Sinnissippi Park and fireworks explode in celebration of freedom and independence, the fate of Humanity itself will be decided . . .
---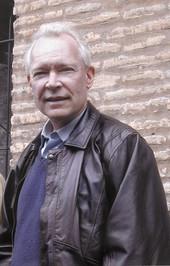 Author: Terry Brooks
Release date: 23.02.2012
Reviews:
Amazon:
4.60
(buy)
GoodReads:
3.98.
(read)
SummonFantasy:

No review yet
---
Other books written by Terry Brooks