Lightfinder
---
Aisling is a young Cree woman who sets out into the wilderness with her Kokum (grandmother), Aunty and two young men she barely knows. They have to find and rescue her runaway younger brother, Eric. Along the way she learns that the legends of her people might be real and that she has a growing power of her own. The story follows the paths of Aisling and Eric, siblings unwittingly thrust into a millennia old struggle for the future of life on earth. It deals with growing up, love and loss, and the choices life puts in our path. Love and confusion are in store, as are loss and pain. Things are not always what they seem and danger surrounds them at every turn. Will Raven''s mysterious purposes prevail? With darkness closing in how will they find the light to guide them? Will Aisling find Eric in time?
---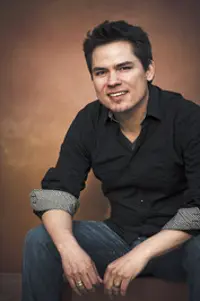 Author: Aaron Paquette
Release date: 16.06.2014
Reviews:
Amazon:
4.70
(buy)
GoodReads:
3.71.
(read)
SummonFantasy:

No review yet
---
Other books written by Aaron Paquette