Happy spring, friends!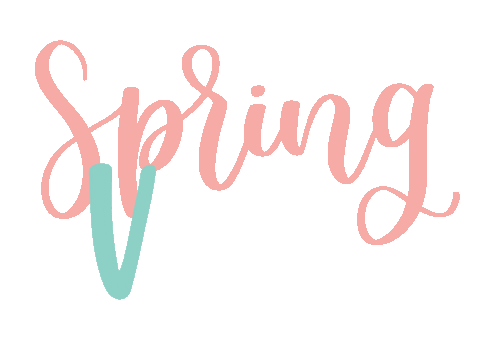 Victoria ("V. E.") Schwab, the #1 New York Times bestselling author of The Invisible Life of Addie LaRue, invites readers to haunted New Orleans in this third installment of her thrillingly spooky City of Ghosts series!
Where there are ghosts, Cassidy Blake follows . . .
Unless it's the other way around?
Cass thinks she might have this ghost-hunting thing down. After all, she and her ghost best friend, Jacob, have survived two haunted cities while traveling for her parents' TV show.
But nothing can prepare Cass for New Orleans, which wears all of its hauntings on its sleeve. In a city of ghost tours and tombs, raucous music and all kinds of magic, Cass could get lost in all the colorful, grisly local legends. And the city's biggest surprise is a foe Cass never expected to face: a servant of Death itself.
This Machiavellian fantasy follows a scholar's quest to choose the next ruler of her nation amidst lies, conspiracy, and assassination
When the death of Iron Queen Sarelin Brey fractures the realm of Elira, Lysande Prior, the palace scholar and the queen's closest friend, is appointed Councillor. Publically, Lysande must choose the next monarch from amongst the city-rulers vying for the throne. Privately, she seeks to discover which ruler murdered the queen, suspecting the use of magic.
Resourceful, analytical, and quiet, Lysande appears to embody the motto she was raised with: everything in its place. Yet while she hides her drug addiction from her new associates, she cannot hide her growing interest in power. She becomes locked in a game of strategy with the city-rulers – especially the erudite prince Luca Fontaine, who seems to shift between ally and rival.
Further from home, an old enemy is stirring: the magic-wielding White Queen is on the move again, and her alliance with a traitor among the royal milieu poses a danger not just to the peace of the realm, but to the survival of everything that Lysande cares about.
In a world where the low-born keep their heads down, Lysande must learn to fight an enemy who wears many guises… even as she wages her own battle between ambition and restraint.
A princess is missing and a peace treaty is on the verge of collapse in this new Veronica Speedwell adventure from the New York Times bestselling and Edgar Award-nominated author Deanna Raybourn.
January 1889. As the newest member of the Curiosity Club–an elite society of brilliant, intrepid women–Veronica Speedwell is excited to put her many skills to good use. As she assembles a memorial exhibition for pioneering mountain climber Alice Baker-Greene, Veronica discovers evidence that the recent death was not a tragic climbing accident but murder. Veronica and her natural historian beau, Stoker, tell the patron of the exhibit, Princess Gisela of Alpenwald, of their findings. With Europe on the verge of war, Gisela's chancellor, Count von Rechstein, does not want to make waves–and before Veronica and Stoker can figure out their next move, the princess disappears.
Having noted Veronica's resemblance to the princess, von Rechstein begs her to pose as Gisela for the sake of the peace treaty that brought the princess to England. Veronica reluctantly agrees to the scheme. She and Stoker must work together to keep the treaty intact while navigating unwelcome advances, assassination attempts, and Veronica's own family–the royalty who has never claimed her.
The Shadowhunters must catch a killer in Edwardian London in this dangerous and romantic sequel to the #1 New York Times bestselling novel Chain of Gold, from New York Times and USA TODAY bestselling author Cassandra Clare. Chain of Iron is a Shadowhunters novel.
Cordelia Carstairs seems to have everything she ever wanted. She's engaged to marry James Herondale, the boy she has loved since childhood. She has a new life in London with her best friend Lucie Herondale and James's charming companions, the Merry Thieves. She is about to be reunited with her beloved father. And she bears the sword Cortana, a legendary hero's blade.
But the truth is far grimmer. James and Cordelia's marriage is a lie, arranged to save Cordelia's reputation. James is in love with the mysterious Grace Blackthorn whose brother, Jesse, died years ago in a terrible accident. Cortana burns Cordelia's hand when she touches it, while her father has grown bitter and angry. And a serial murderer is targeting the Shadowhunters of London, killing under cover of darkness, then vanishing without a trace.
Together with the Merry Thieves, Cordelia, James, and Lucie must follow the trail of the knife-wielding killer through the city's most dangerous streets. All the while, each is keeping a shocking secret: Lucie, that she plans to raise Jesse from the dead; Cordelia, that she has sworn a dangerous oath of loyalty to a mysterious power; and James, that he is being drawn further each night into the dark web of his grandfather, the arch-demon Belial. And that he himself may be the killer they seek.
I may have reached my breaking point. As if trying to graduate from a school for supernaturals isn't stressful enough, my relationship status has gone from complicated to a straight-up dumpster fire.
Oh, and the Bloodletter has decided to drop a bomb of epic proportions on us all…
Then again, when has anything at Katmere Academy not been intense?
And the hits just keep coming. Jaxon's turned colder than an Alaskan winter. The Circle is splintered over my upcoming coronation. As if things couldn't get worse, now there's an arrest warrant for Hudson's and my supposed crimes―which apparently means a lifetime prison sentence with a deadly unbreakable curse.
Choices will have to be made…and I fear not everyone will survive.
The Crave series is best enjoyed in order.
Reading Order:
Book #1 Crave
Book #2 Crush
Book #3 Covet
Book #4 Court
The final time-twisting installment in Danielle Rollins's epic time travel romance, perfect for fans of Alexandra Bracken and Kiera Cass.
Dorothy finds herself completely alone.
Roman is dead. The Chronology Protection Agency wants nothing to do with her. The Black Cirkus no longer trusts her. And Ash… Ash is gone.
Dorothy has seen the evidence with her own eyes—she knows that she was the one who killed Ash. But she still has no idea how, when, or—most importantly—why. But the discovery of several missing pages from the Professor's journal drives a narrow sliver of hope into her heart.
Without a ship, it should be impossible for Dorothy to travel through time. But Dorothy will do anything to protect Ash—and to save what's left of their ruined world.
"Utter magic. It's everything I have ever wanted from a book. Truly spectacular and a must read for all fans of fantasy." – Emily A. Duncan, New York Times bestselling author of Wicked Saints
"A YA fantasy classic in the making." – Christine Lynn Herman, author of The Devouring Gray
Allison Saft's Down Comes the Night is a snow-drenched romantic fantasy that keeps you racing through the pages long into the night.
He saw the darkness in her magic. She saw the magic in his darkness.
Wren Southerland's reckless use of magic has cost her everything: she's been dismissed from the Queen's Guard and separated from her best friend―the girl she loves. So when a letter arrives from a reclusive lord, asking Wren to come to his estate, Colwick Hall, to cure his servant from a mysterious illness, she seizes her chance to redeem herself.
The mansion is crumbling, icy winds haunt the caved-in halls, and her eccentric host forbids her from leaving her room after dark. Worse, Wren's patient isn't a servant at all but Hal Cavendish, the infamous Reaper of Vesria and her kingdom's sworn enemy. Hal also came to Colwick Hall for redemption, but the secrets in the estate may lead to both of their deaths.
With sinister forces at work, Wren and Hal realize they'll have to join together if they have any hope of saving their kingdoms. But as Wren circles closer to the nefarious truth behind Hal's illness, they realize they have no escape from the monsters within the mansion. All they have is each other, and a startling desire that could be their downfall.
Love makes monsters of us all
In this gripping sequel to the New York Times bestselling Infinity Son, Adam Silvera brings a diverse cast of heroes and villains to life in an alternate New York where some people are born with powers, while others steal them from the blood of endangered magical creatures. For a limited time, the hardcover will include "First Face," a special prequel short story starring Ness.
Emil and Brighton defied the odds. They beat the Blood Casters and escaped with their lives—or so they thought. When Brighton drank the Reaper's Blood, he believed it would make him invincible, but instead the potion is killing him.
In Emil's race to find an antidote that will not only save his brother but also rid him of his own unwanted phoenix powers, he will have to dig deep into the very past lives he's trying to outrun. Though he needs the help of the Spell Walkers now more than ever, their ranks are fracturing, with Maribelle's thirst for revenge sending her down a dangerous path.
Meanwhile, Ness is being abused by Senator Iron for political gain, his rare shifting ability making him a dangerous weapon. As much as Ness longs to send Emil a signal, he knows the best way to keep Emil safe from his corrupt father is to keep him at a distance.
The battle for peace is playing out like an intricate game of chess, and as the pieces on the board move into place, Emil starts to realize that he may have been competing against the wrong enemy all along.
"A vibrant world where magic is closer and more dangerous than we know." – Emily A. Duncan, New York Times bestselling author of Wicked Saints and Ruthless Gods, on Havenfall
New York Times bestselling author Sara Holland continues her blockbuster contemporary fantasy series with this unforgettable sequel to Havenfall.
Maddie Morrow thought her problems were over. She saved the Inn at Havenfall–a sanctuary between magical worlds hidden deep in the mountains of Colorado–from the evil Silver Prince. Her uncle the Innkeeper is slowly recovering from a mysterious spell that has left him not quite human. And there are still a few weeks of summer left to spend with her handsome, more-than-just-a-friend Brekken, even though she can't stop thinking about Taya.
But Maddie soon realizes there's more work to be done to protect the place her family has run for centuries. She must embark on a dangerous mission to put an end to the black-market trading of magical objects and open the Inn's doors to Solaria, the once feared land of shapeshifters.
As she tries to accomplish both seemingly impossible tasks, Maddie uncovers family secrets that could change everything. What if saving everyone means destroying the only home she's known?
This next breathtaking fantasy from New York Times bestselling Everless author Sara Holland is perfect for fans of Melissa Albert and Holly Black.
Red Tigress (Blood Heir)Fans of Children of Blood and Bone will love the sequel to Blood Heir. The second book in an epic fantasy series about a princess hiding a dark secret and the con man she must trust to liberate her empire from a dark reign.
Ana Mikhailov is the only surviving member of the royal family of Cyrilia. She has no army, no title, and no allies, and now she must find a way to take back the throne or risk the brutal retribution of the empress. Morganya is determined to establish a new world order on the spilled blood of non-Affinites. Ana is certain that Morganya won't stop until she kills them all.
Ana's only chance at navigating the dangerous world of her homeland means partnering with Ramson Quicktongue again. But the cunning crime lord has schemes of his own. For Ana to find an army, they must cross the Whitewaves to the impenetrable stone forts of Bregon. Only, no one can be certain what they will find there.
A dark power has risen. Will revolution bring peace–or will it only paint the streets in more blood.
---
Don't forget to subscribe to receive the best fantasy book recommendations!
---
Summon Fantasy contains affiliate links to products. I might earn a small commission if you chose to purchase any products from the links on this website. Your purchase helps support my work in bringing you book reviews and recommendations.