The Wait Is Over! Midsummer Night's Curse—Cover Reveal
---
When I wrote Blood Knight. I meant it as a prequel to Chimera trilogy, but I also introduced a new character that most of you loved. Do you remember Ella Martin? Blood Knight ended with her fleeing to Romania to make a fresh start in Transylvania among vampires. Well, Ella now has her own series and the first book is called Midsummer Night's Curse (Paranormal Misadventures #1).
The book comes out on October 20th (available on pre-order) and I am already halfway through writing book 2. This series is focused on Romanian folklore and mythology. The first two books are set in Transylvania, in the heart of Romania but we might explore other parts of the country too in later books.
BOOK DETAILS
Title: Midsummer Night Curse
Series: Paranormal Misadventures
Genre: Paranormal Mystery, Urban Fantasy
Release date: October 20th, 2023
Preorder: Yes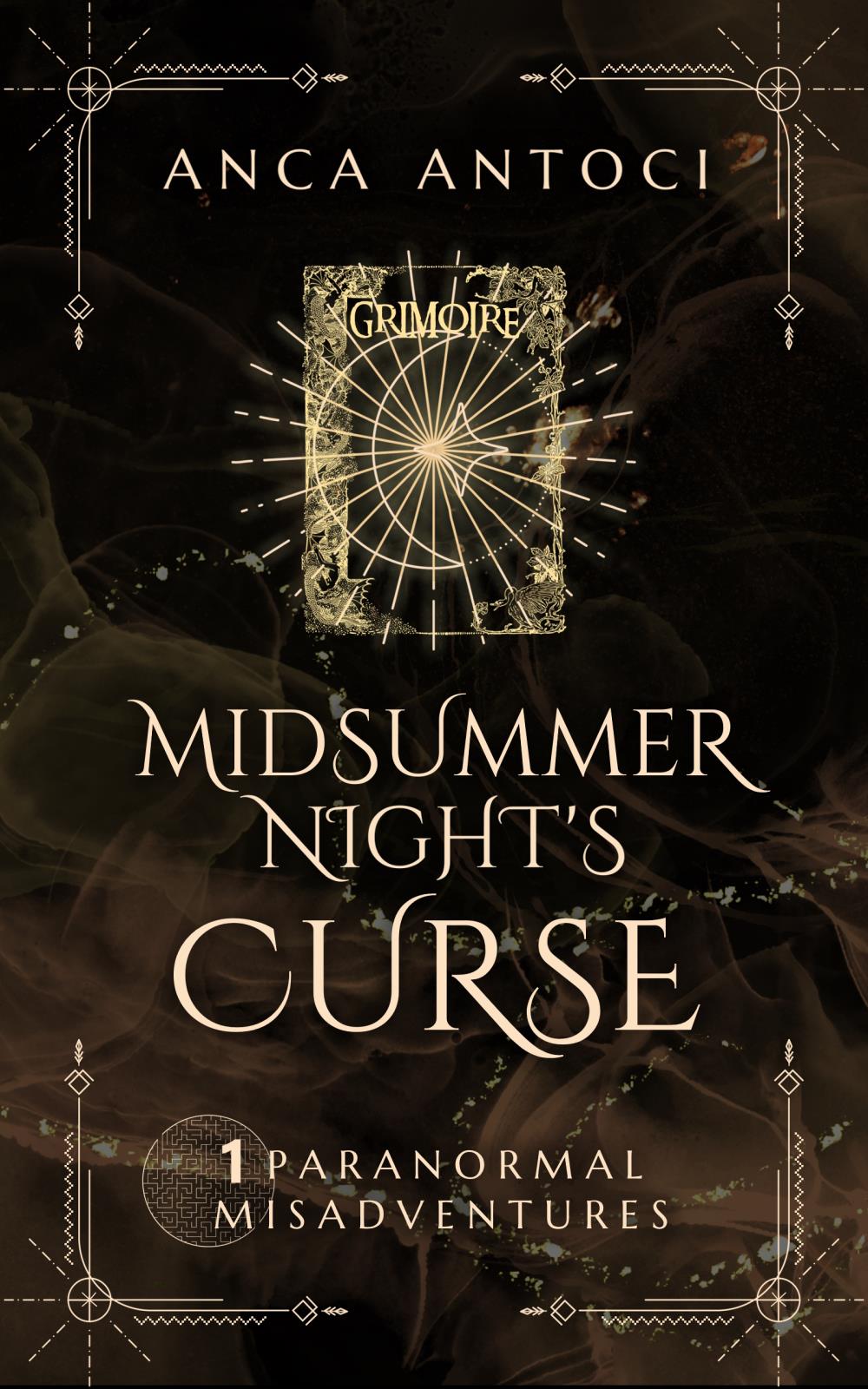 BOOK DESCRIPTION
Amidst the misty hills and ancient forests of Transylvania, Ella Martin thought she found a perfect place to escape from her old life. She's a witch on the run from her coven and no one would think to seek her amid vampires at Count Dracula Inn. What could go wrong?
But locals don't take kindly to outsiders, so when a teenage girl goes missing on the midsummer night at the inn, the villagers point their fingers at Ella. But then the handsome Inspector Felix Goia starts digging into her past, suspecting she must be hiding something. And the witch knows she must find the missing girl to get everyone off her back. If she fails, she has to flee before everyone finds out she's a witch and they turn on her.
Adding to the chaos, the recently appointed police captain, Radu Lupu, dove into the fray. Beneath his charming exterior lies a ruthless streak that few people have seen. They reluctantly work together to solve the case of the missing girl, and the jaw-dropping discovery they make leaves everyone speechless. Faced with magic, they resort to mischief to save the girl. But can they succeed in their paranormal misadventure?
Links:
Teaser
Embark on a supernatural journey in "Midsummer Night's Curse," where witches, vampires, and secrets collide in the mystical heart of Transylvania. Can Ella Martin outwit suspicion, unveil the truth, and thwart the ancient curse before her sanctuary unravels into chaos and darkness?